Modern WordPress website for hairdressing business
This lovely niche theme is built and suitable for any business operating in the hair and beauty sector.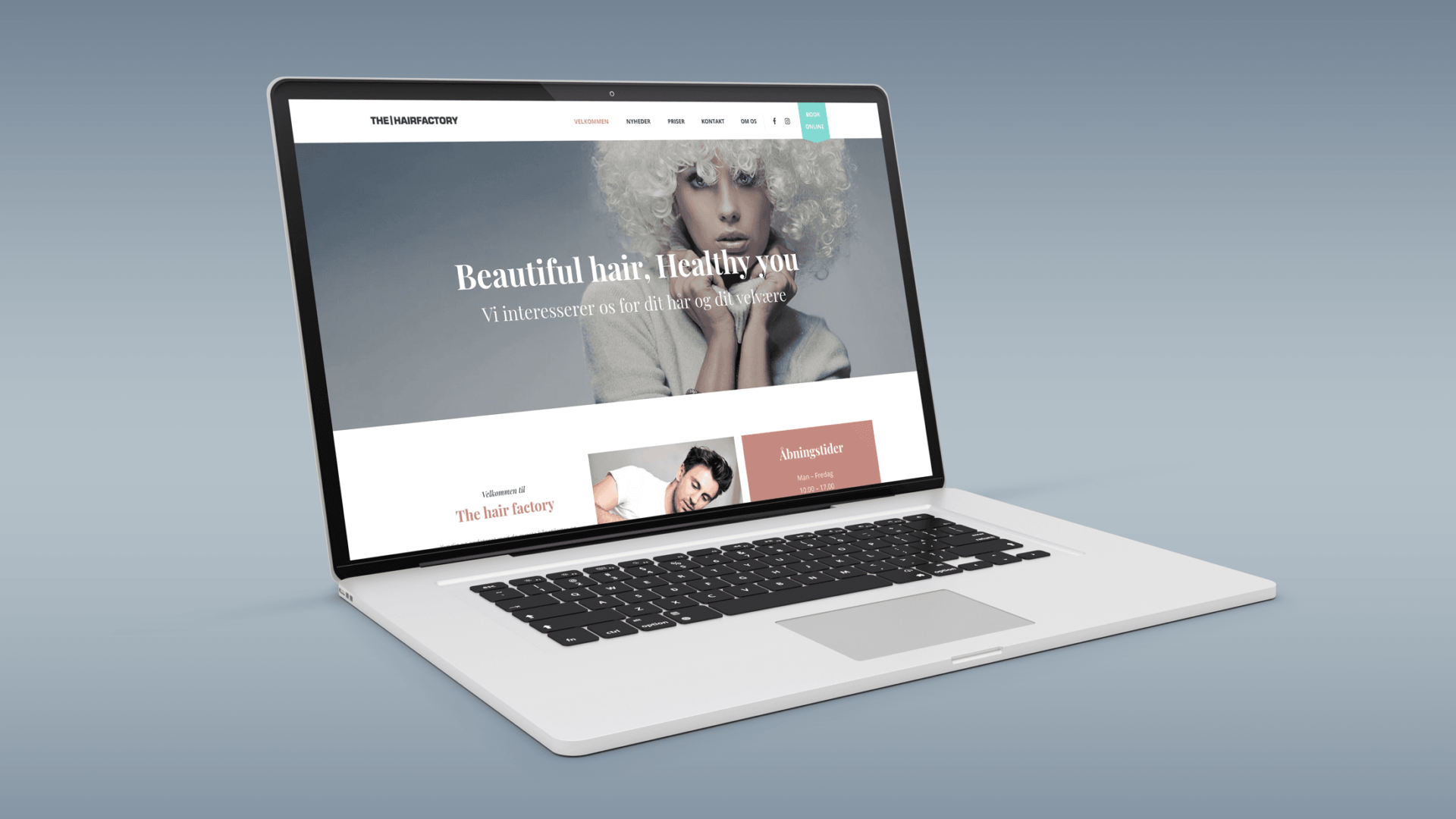 The website is built with a set of predefined content, which provides introduction of the company, services etc. The theme is also one of my base resellers. That is: If you have a hairdressing business that needs a website, and you like thehairfactory.dk, you can also have this website layout on another domain with your colors, logo, images, etc. The site can be easily linked to external booking system.
Interested in thehairfactory.dk?
Since thehairfactory.dk has unfortunately never been put into real use, you have the opportunity to take over thehairfactory.dk. The right to use the website can be taken over for DKK 298 per month, with all master data being changed to the matching company with images, logo, prices, texts.