WordPress website and eCommerce development: Expertise in advanced WP solutions
Hi! I'm Lennart. I'm Lennart. I'm an experienced web developer with expertise in creating functional and beautiful websites. Over the years, I have worked on a wide range of projects and have developed websites for both small businesses and large organisations.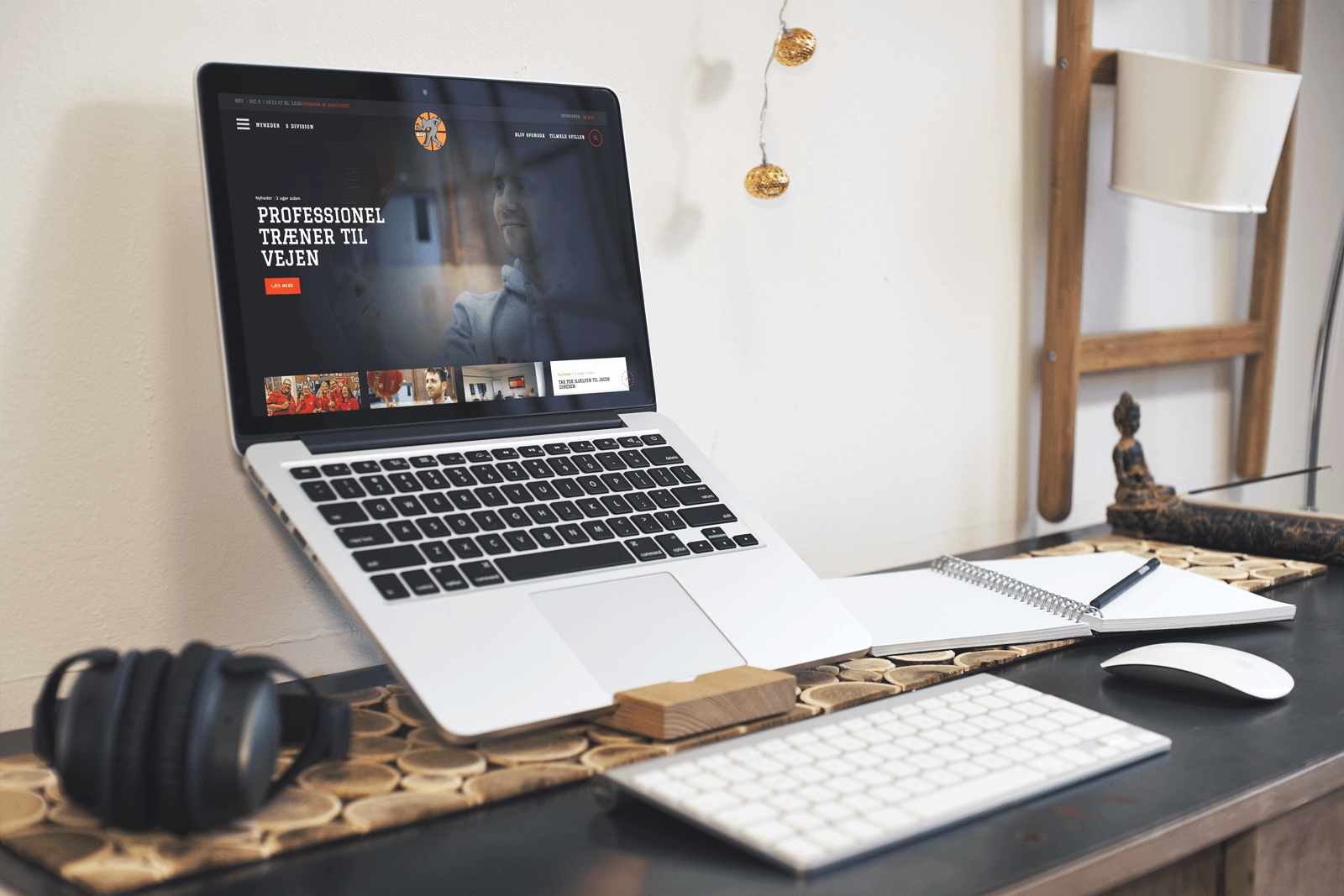 A website that matches your needs
Get a unique website that's customised to your exact needs. As an experienced web designer and developer, I'm dedicated to creating beautiful and user-friendly websites for Danish businesses at affordable prices.
I understand that tastes and needs can vary considerably. That's why I offer customised website solutions that exactly match your individual wishes and requirements. Whether you prefer a minimalist and elegant style or a more dynamic and colourful design, I am committed to delivering a website tailored to your preferences. You can rest assured that I will work closely with you to ensure your website reflects your vision and fulfils your expectations.
Whether the task is simple or complex, you can have full confidence in my web development expertise. I am able to deliver a website solution that not only fulfils your needs, but also ensures a long-term and sustainable solution. With my experience and know-how, your website will be in good hands.
Web development with a commercial mindset
As a WordPress developer, I not only have technical expertise, but also a commercial mindset. This means I have an attitude and a solid practical understanding. My goal is to create harmony between design, identity and functionality so that what we create has a positive value both now and in the future.
My approach to web development is based on understanding my clients' needs and goals and translating them into efficient and well-designed code. By creating a synergy between understanding, technology and design, I create web solutions that not only look great, but also deliver reliable functionality and user experience.
Every webshop or website I develop is professionally designed and built from scratch to ensure the best quality and functionality. I have extensive experience in building high-end webshops, especially brand webshops that reflect identity and values (examples: Lillekanin.dk, Anpeateliercph.com) with advanced e-commerce features, as well as experience in website development with user registration and login, API integration and much more.
Melissa from Tønder Hallerne

Lennart is a pleasure to work with. He is a good sparring partner, who besides being technically competent also has an attitude towards things. There is a strong focus on creating coherence between design, identity and functionality. In our web development project, Lennart has shown great thoroughness and aesthetic sense front-end while ensuring that the user experience back-end is kept as simple as possible. The warmest of recommendations go out to him.

Read testimonial
Website with all in one WordPress solution
You have the option to get an all-in-one solution for your website that includes all the necessary elements for a smooth operation. I offer reliable and professional hosting of your website on optimised Litespeed servers specifically designed for WordPress. In addition, I take care of the maintenance of extensions, themes and the WordPress platform itself. You don't have to worry about failed updates, security threats, hacking, viruses or data backup - I handle it all for you. With this all-in-one solution, you can focus on your core business while I make sure your website runs smoothly and is protected from potential risks.
Benefits of choosing me as your web developer
Extensive experience with WordPress: I have more than 10 years of experience with WordPress and have been working with the platform since 2007.
Personalised service: You get a direct line to me as your developer and advisor, ensuring a personal and dedicated service.
Commercial mindset: I understand the importance of creating a website solution that not only impresses technically, but also contributes to your commercial goals and success.
Quality products and latest development standards: I'm still learning and keeping up to date with the latest development standards. I deliver high-quality products that are thoroughly tested and fulfil your requirements.
Testing on different devices: I work on both Mac and Windows and also test my work on iPhone and Android phones. This ensures that your website is displayed correctly on any device.
Flexibility and quick response: As a full-time freelance web developer, I'm flexible with my working hours. I always respond quickly and keep an open communication channel with you.
Hosting plan and security: I offer a hosting plan that includes 24/7 monitoring against hacker attacks and other security threats. Your website will be safe and protected.
Honest service: I don't promise unrealistic results, but I do provide an honest and reliable service. You can expect transparency and trustworthiness in our collaboration.
SEO and Google: I have a solid understanding of SEO and implement the current standards in the development process
Share your information about your website project
Whether you need a simple website or a complex website, I can help with a customised solution that fits your specific needs. By working with me as a web developer, you not only get a technical expert, but also a partner who thinks commercially. I want to understand your business goals and needs and create a customised solution that helps drive your business forward.
If you're looking for a cheap web designer who can deliver a finished website for a few thousand dollars, or a quick delivery within a week, we're probably not the best match. But if you want to work with someone who pays attention to detail, doesn't compromise and has 5-star feedback, references and qualifications to back it up, then we're probably a great match.
I'm ready to advise you on both big and small issues so that together we can find the best website solution that fits your exact needs.